Donate
---
Donate to our community garden fundraiser! (see below)
Thanks for considering donating to YWAM Las Vegas!

YWAM Las Vegas is a family of four ministries focused on evangelism, training, combating human trafficking, orphan care, and developing the community of the historic West Side of Las Vegas. We serve 650 people per month with grocery assistance, mentoring, support groups, community banquets, nail day, and other in-reaches and outreaches. Here are some reasons to give to us!
In 2007 the city of Las Vegas gave YWAM Las Vegas a grant to go to the heart of the most challenging neighborhood of the city; the West Side. We having been serving hundreds of people a month since then free of charge. In 2013 the City of Las Vegas and the mayor were so happy with the fruitfulness of our ministry center that they voted to or release ownership of the portion of the building that they gave us as the grant for in 2007! Your donation keeps things going and helps us expand our ministry reach!
We love families! Foster Connect has recruited 100's and trained dozens of families in how to foster kids in the Las Vegas valley as well as helped placed hundreds of foster kids into Christian homes. They have been involved with over a hundred adoptions.
We are mobilizing 100's of young people to fulfill the Great Commission in our generation. We have seen people set free from addictions in Las Vegas, churches planted in Burma, and girls rescued from human trafficking in Thailand and Nepal.
Give to the YWAM Community Garden project!

We have been going door to door surveying our neighborhood on the West Side. We always ask ourselves the questions like:
How can we bring people together especially those within walking distance of our ministry center?
How can we utilize the 'gleaning principle' in in Leviticus in which the marginalized become active participants in outcomes? Read more about it here: theologyofwork
One question we asked in the survey was, "What do you think of having a community garden on Washington and F street?" Out of that over 30 families within five minutes walking distance of our ministry center are interested in and want us to follow up with them about the development of the project. We can build the gardens as well as benches etc. with pallets that we get for our grocery assistance program every week–a renewable resource! This is the basic idea. We can fit about 15 elevated gardens to start.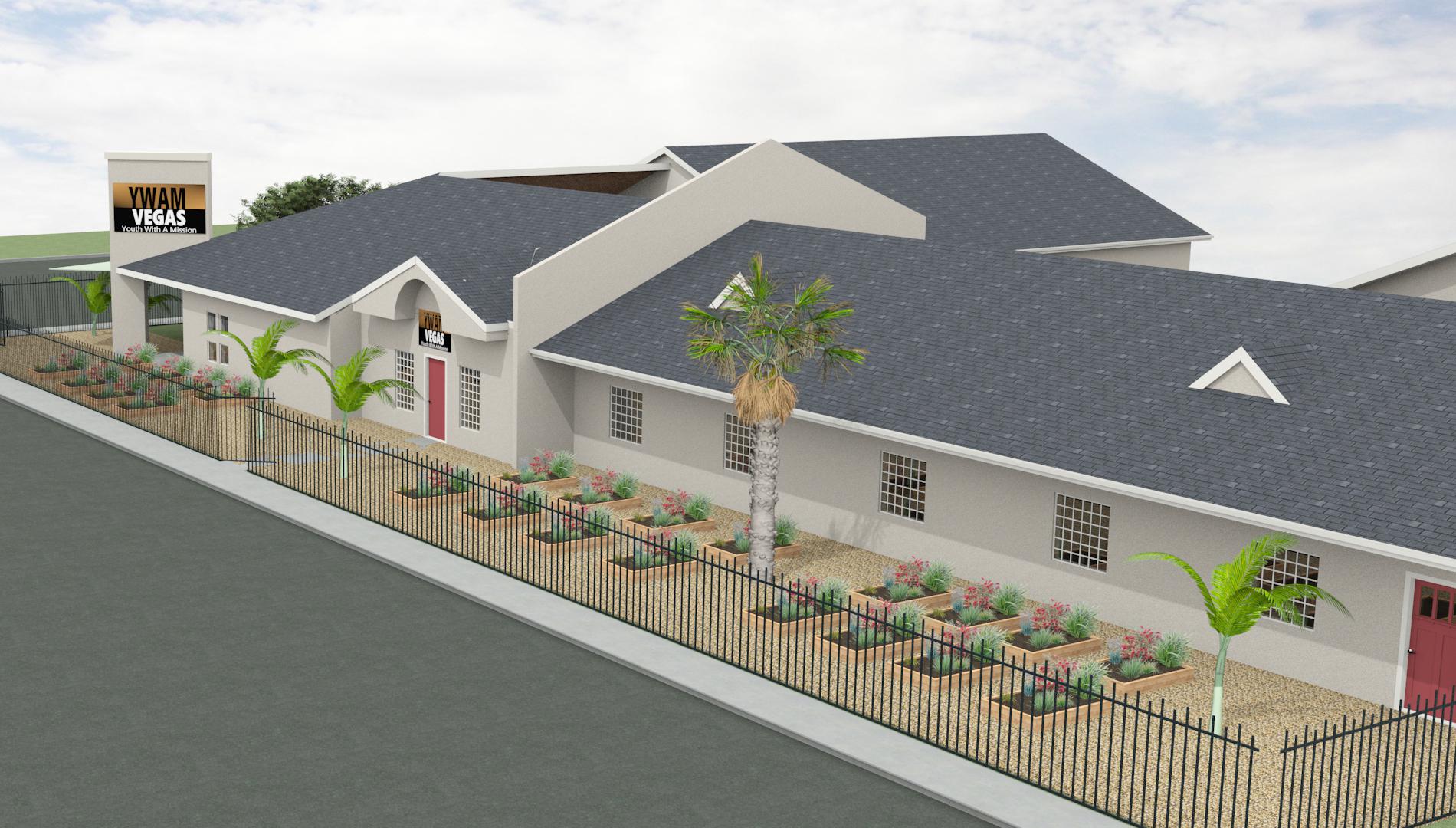 Additionally, on the other side, we want to have a wide open area for kids to play on artificial turf with picnic tables, benches, and shade cloth. Our students, staff, mission builders, volunteers and people from our neighborhood can all come together. We also want to install a sign in the front of building and a gate on the corner of Washington and F street to allow access to and from gardens and the community.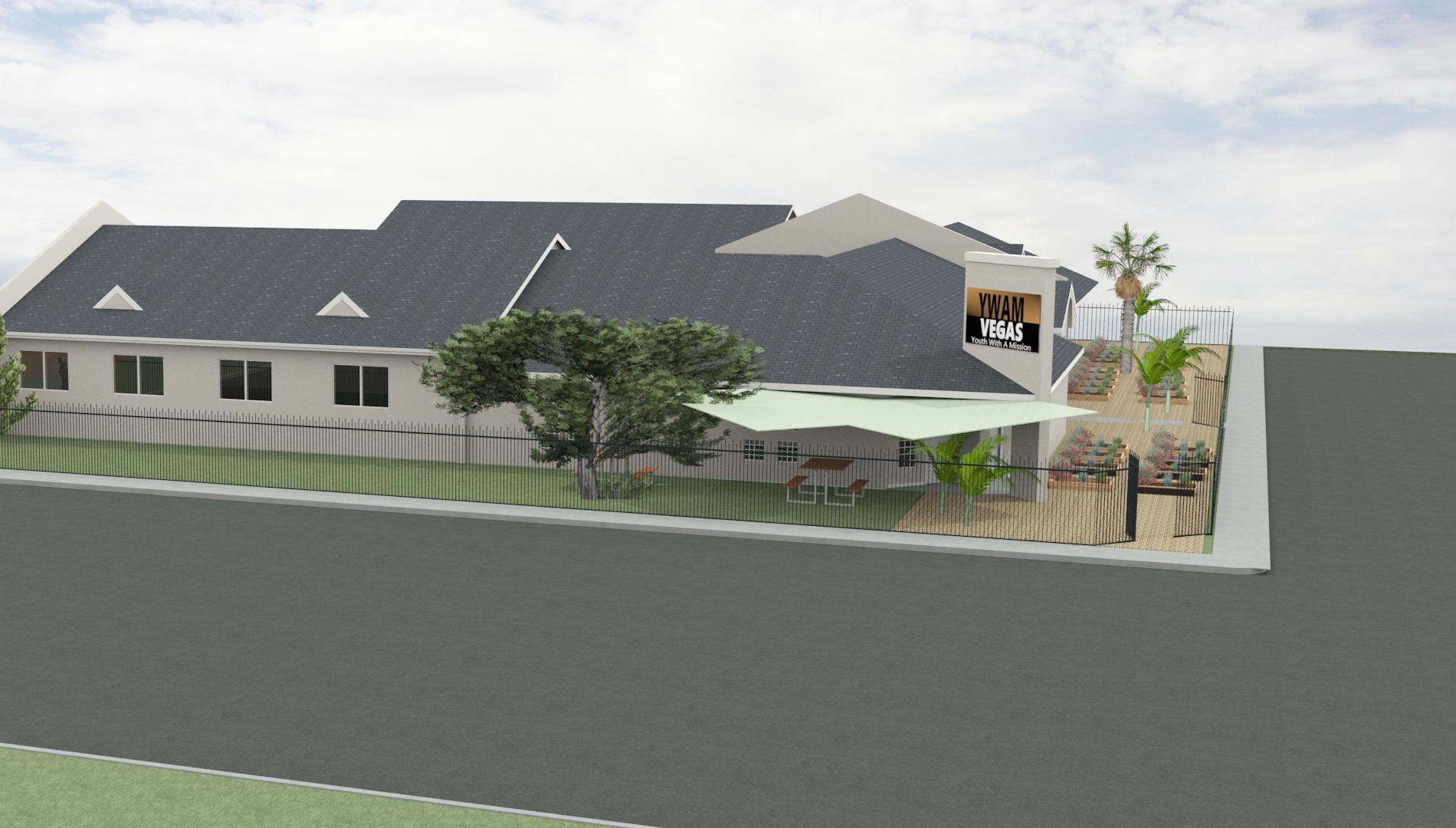 Please do consider giving! You can click donate above and leave a message for seller, "community garden project".
Giving by mail
If you would like to donate via mail, please send all checks/cash to the address below. Add a sticky note to designate funds.
YWAM Las Vegas
PO Box 36606
Las Vegas, NV
89133 USA
Please make all checks out to YWAM.
* All donations are tax deductible.  DTS or other payment of fees are not tax deductible