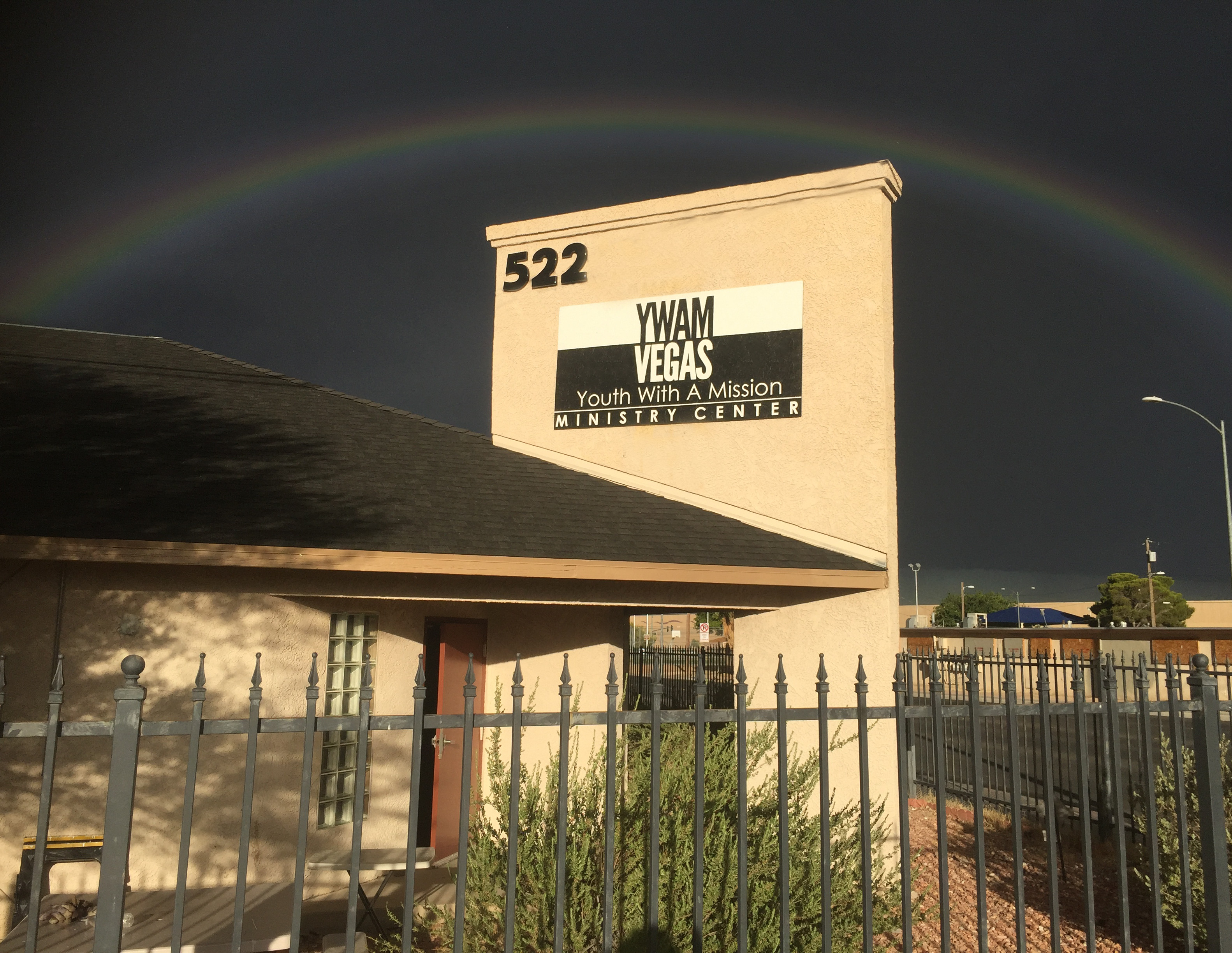 A pier is a place where travelers offload old baggage and embark on a new journey; a place for new beginnings and transformation. It is also the name of our Community Resource Center. The purpose of The Pier is to "bring people together to give our neighborhood a future and a hope." We seek to build relationships and to inspire, motivate, and empower those who want to transform their own neighborhood.
The Pier is a 10,000 sq. ft. former drug rehab center right in the middle of Las Vegas. It is set in one of the poorest and most politically charged areas of the city—a place where tourists seldom visit. In 2010 it was the eighth most dangerous neighborhood in the country. Hopefully it has since come down.
This young ministry has enormous potential to reach its community. Many people will get a chance to better their lives and hear about the life-transforming truth of Jesus. Through teaching basic English classes, tutoring, hosting dance and art events and other activities we are striving to start the conversation about how the void in your life will not be filled by education, addictions, or any commodity under the Las Vegas sun. We speak with kids, seniors, the unemployed, non-English speakers and anyone who stops to talk to us. We find out about their lives, their struggles, their stories and have an opportunity to share our story. We pray, encourage, listen, pick up trash, share our hearts and offer practical help. Sometimes we go door to door and other times we have the conversations at the Pier. We want to constantly use the Pier as a tool to carry the redeeming light of Christ to those residing here.
Grocery Assistance
Just two years in to our twenty year project seeking long-term transformation at The Pier, we are beginning to see progress in our neighborhood. We are serving 175 people a week. One of our goals in this is to help people become independent from welfare and get back on to their feet rather than making them dependent on the aid of others. Some of our clients were able to go off grocery assistance because they found jobs and are now able support themselves and their families!
African Refugee Activist Group (ARAG)
The African Rights Activists Group (ARAG) helps refugees and immigrants to the Las Vegas area by responding to their basic needs, including medical care, school enrollment, cultural training, job placement, driver's education and access to social services.
English as a Second Language
We teach English classes every Monday, Wednesday and Friday from 6:00pm-8:00pm. It is completely free, so spread the word!
Youth Leadership Programs
S.T.A.R.S. (Striving to Achieve Real Success) is a leadership development program for inner city youth which includes lessons on leadership training, life skills, fine arts, performing arts, fitness and exercise, community service and much more. Reform Outreach is a Christian mentoring provider for at-risk youth. They offer a variety of assistance options from active intervention to leadership development and guidance counseling plus a variety of outreaches to the city.
Other Ministries
The Pier also ministers by partnering with local homeless ministries to do outreach through door to door evangelism, regular prayer walks in our community and leading chapel services at the Las Vegas Rescue Mission.